Cyril Eldred Gilson
JUNE 20, 1933 – AUGUST 16, 2020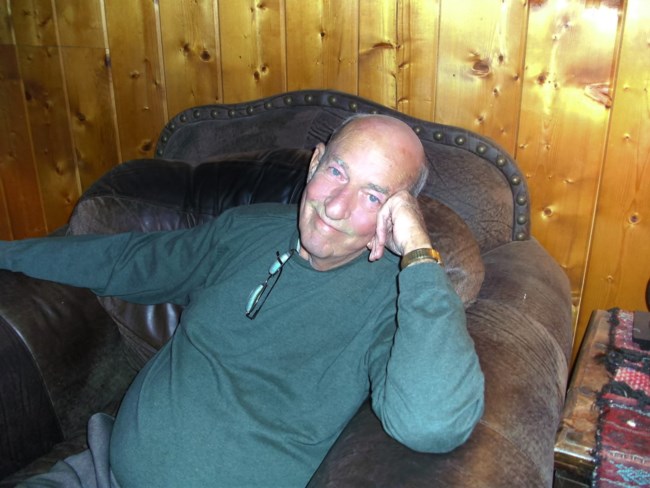 Tucson, AZ- Cyril E. Gilson, age 87 was called home to glory exactly one week after his beloved wife Katy, on Sunday August 16, 2020, after a short battle with lung cancer.
Cy was born June 20, 1933 in Wheeling, West Virginia to Clarence and Marie Gilson. He was the youngest of two sons. He graduated from Central Catholic High School on June 3, 1951. In 1953, Cy enlisted with the United State Air Force. Served as a master mechanic for B25, B26 & C47 aircraft. He was honorably discharged in 1956 with the rank of Staff Sergeant. He enrolled in West Liberty College to pursue a teaching degree with the goal of teaching high school history. It was shortly after this, that his father, Clarence who was in ill health lost his job. Cy's plans then changed, at the age of 24, he now had to find employment to help support his parents. He applied and graduated from Wheeling WV Police Department in 1957. The following year he married his beautiful wife Catherine (whom he affectionately called Katy) on May 10th 1958.
Cy and his family moved to Phoenix, Arizona in 1965, after being hired by the Phoenix Police Department. This adventurous move out west was brought on by a desire for career advancements for both Cy and Katie (a nurse). Cy transferred to the AZ Department of Public Safety in 1968; where he served much of his career. Cy was blessed with four children and a full career in law enforcement, that spanned more than 30 years. Upon retiring from DPS in 1988, he began his own business as a AZ State Polygraph Examiner, until retiring in 2004. Later that year, he and his wife moved from Phoenix to the Tucson area. Both Cy and Katie professed their faith in Jesus alone for salvation and were baptized on April 30, 2006 at CDO Baptist Church in Tucson. Family and faith have been a cornerstone of Cy's life. He thoroughly enjoyed these later years Sunday dinners at Grandma's house, playing cards or watching football & baseball games with his children & grandchildren. You always knew where you stood with Cy. He was as honest as they come. He taught his children the value of hard-honest work, and the faithfulness of being a true friend. He also passed onto his family his deep love and respect he had for the United States of America. He was always proud to have served in the USAF and as a First Responder. He also had a funny side that his family and friends often enjoyed. In these last few years, he'd often send out daily jokes or touching stories to brighten their day. His family will miss sitting at the dinner table listening to his stories (and there are many) of his younger years in the Air Force or as a young Police Officer. Those are treasured memories!
He is preceded in death by his wife of 62 years, Catherine Gilson. He leaves behind his four children and their spouses: Terry Gilson, Danny Gilson, Rick & Linda Gilson, Clint & Erin Cole; as well as his grandchildren Rob & Shania Crespin, Tegan Cole, Braeden Cole, and Bryce Musgrave-Gilson.
A Visitation for Cy will be held Saturday, August 29, 2020 from 10:00 AM to 11:00 AM at East Lawn Palms Mortuary, 5801 East Grant Road, Tucson, AZ 85712. A funeral service will follow from 11:00 AM to 12:00 PM. Military Honors will be rendered at Graveside.
In lieu of flowers, please consider making a donation in Cy's memory to the Gary Sinise Foundation. This charitable foundation serves our nation by honoring its veterans, first responders, and their families.